Energy Audits and Whole Home Assessments in Michigan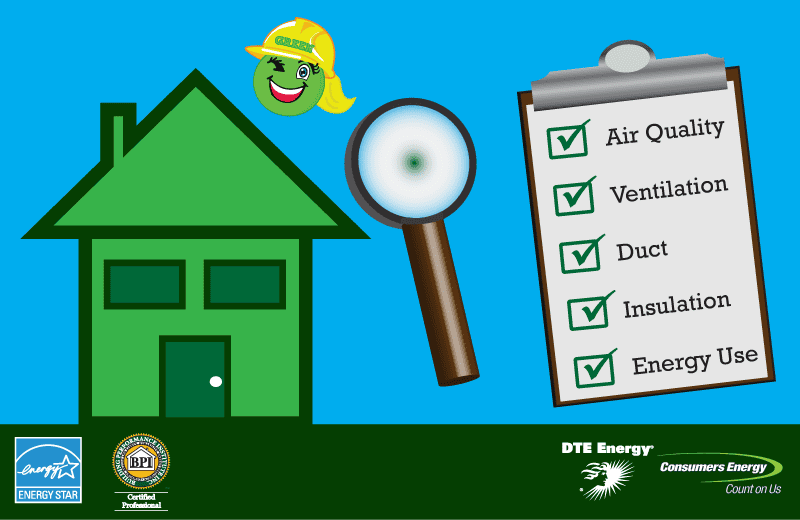 We want your home to be the Safest, Most Comfortable, and Energy Efficient it can be!
Our Energy Audits and Assessments are a comprehensive look at your home and the interconnected systems that affect its performance, efficiency and comfort.
Using the latest in building performance technology we will inspect and assess:
We will also discuss your individual living habits and preferences and assess and analyze past utility bills. This information will allow us to fully understand energy consumption in your home
Using all of the data we have collected during our assessment, we then identify and prioritize the areas of your home that are most cost effective and beneficial to improve. Our report targets areas of your home's performance that can easily be improved to make you more comfortable, healthier, and save money and energy!
Ready to Save?
Audits
*THERMAL IMAGING
*BLOWER DOOR
*DUCT PRESSURE TESTS
*HVAC/APPLIANCE ASSESMENTS

Areas
LIVINGSTON
OAKLAND
WASHTENAW
WAYNE
& MORE
THE ENERGY SAVING EXPERTS
serving homeowners & condominiums in southeast michigan for a long time!